12 Peppercorn Terrace Pascoe Vale South – Record Price for a property of its kind in this particular cul-de-sac location, Sold $1,021,000 Sat-8-Jul 2017
We attended this auction yesterday which was worth reporting as Buyers Agents and local spectator residents of Moonee Valley. We have been living and working in the City of Moonee Valley and City of Moreland since the year 2000. Being second generation real estate agents the property market is a family passion and we have witnessed tremendous capital growth and re-gentrification over this time as well as having the pleasure of being property owners and investors in Moonee Valley and to be involved in thousands of real estate leasing and sales transactions, being part of the community and getting to know the local people and what they love about their city.
The property at 12 Peppercorn Terrace sold at a record price to an owner occupier at the auction yesterday. Less than a decade ago, this was once a location where your average investor could compete with the owner occupiers on price.
http://www.realestate.com.au/property-house-vic-pascoe+vale+south-125706058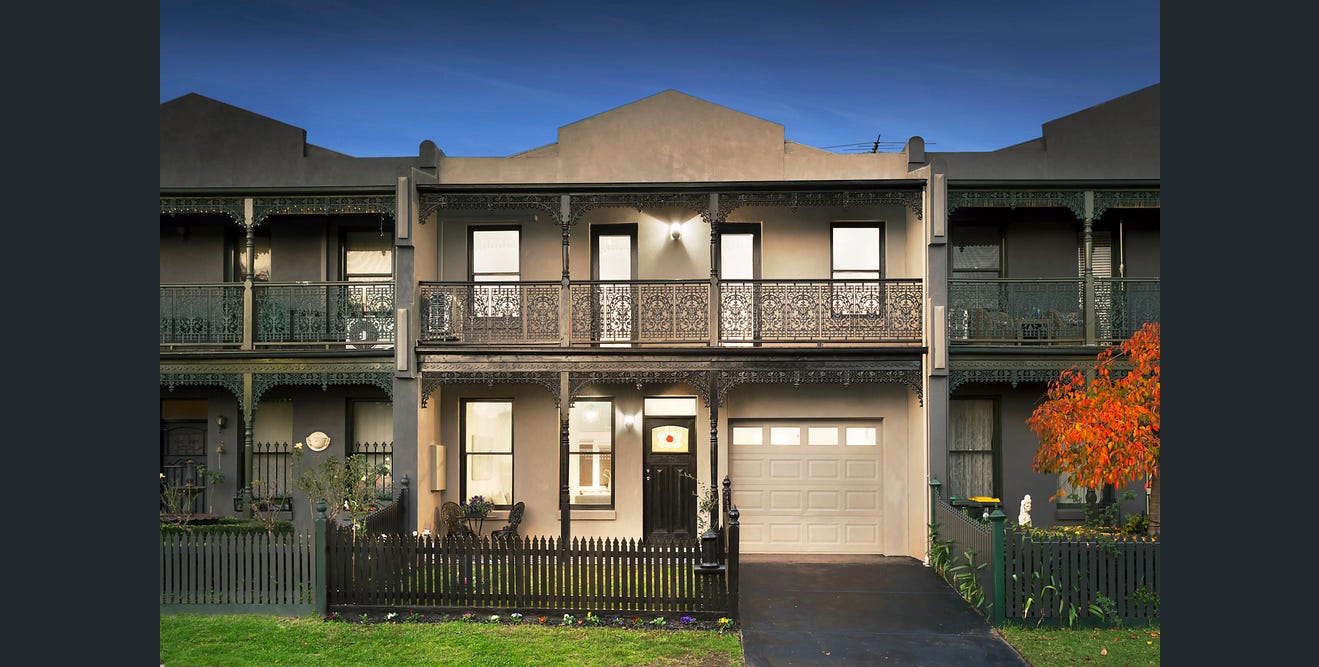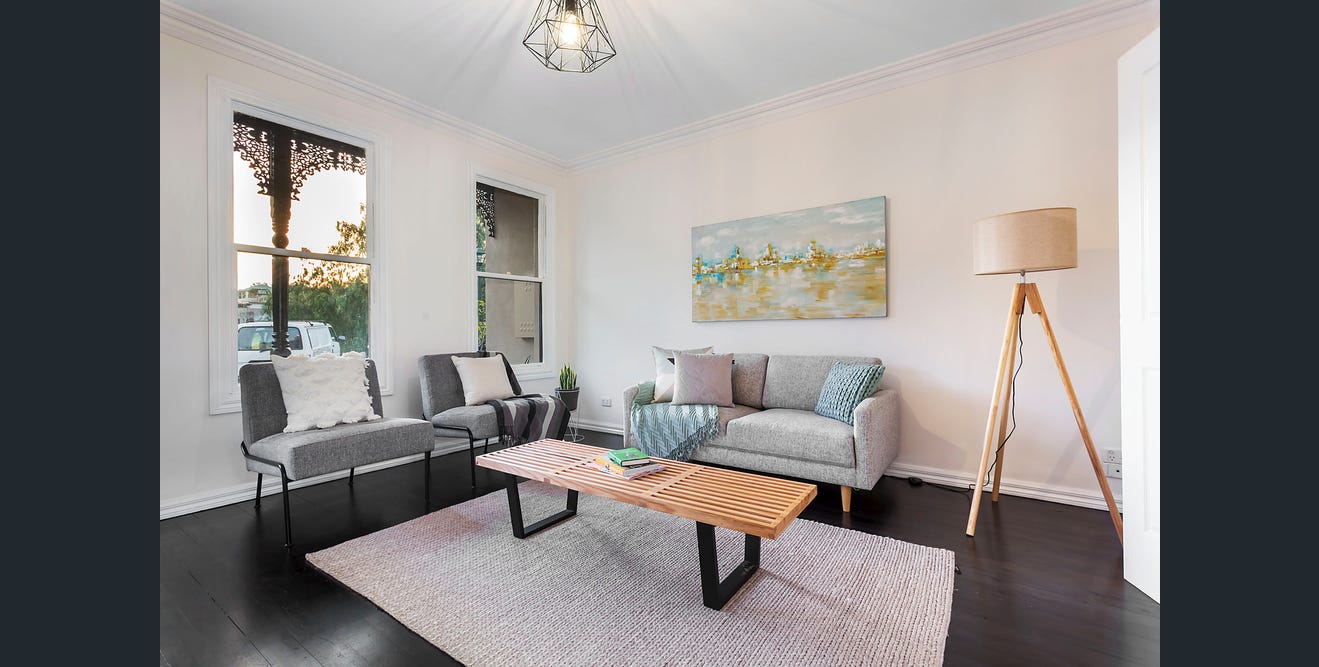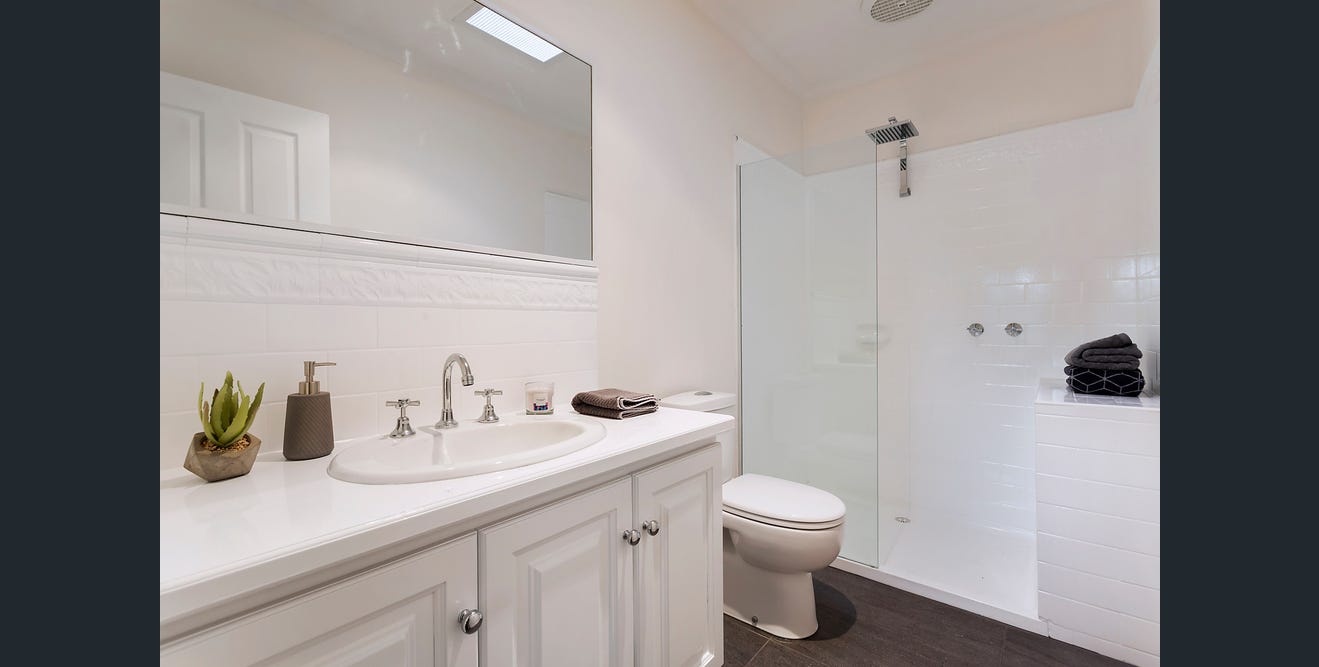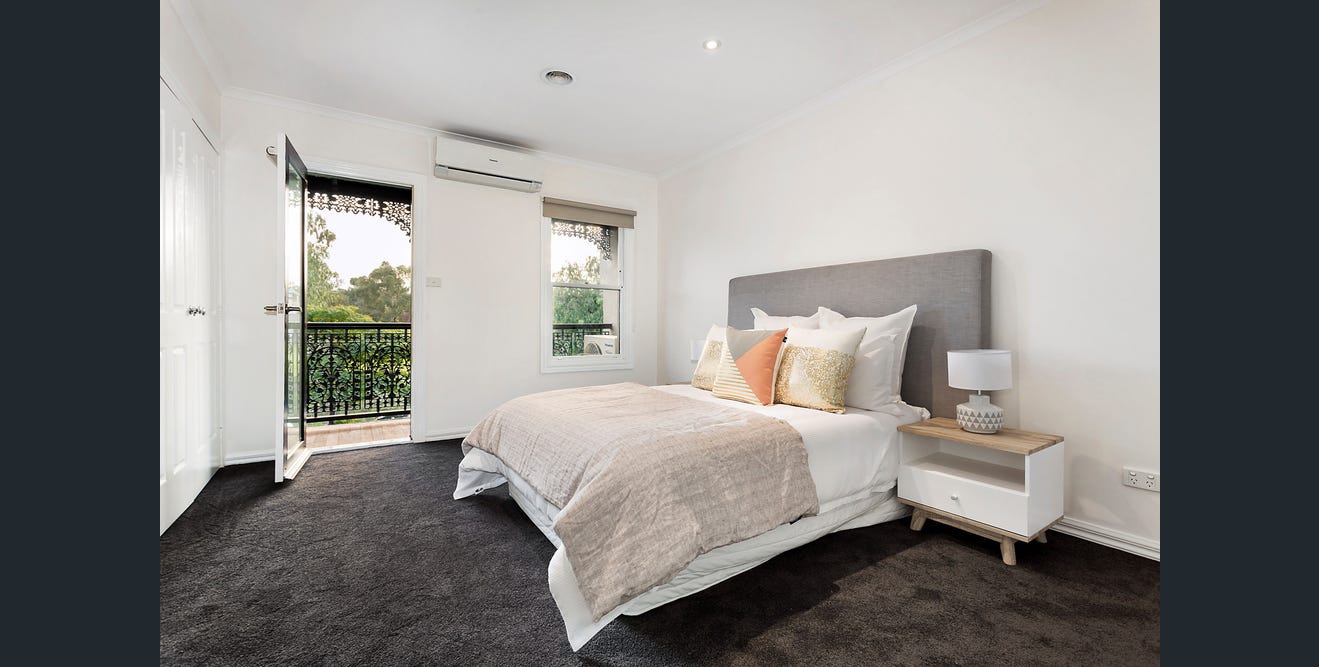 12 Peppercorn Terrace Reserve Price was announced on the market at $960,000 and sold under the hammer at $1,021,000 – 8th July 2017
What made this such a great result for the vendors was that it was purchased in 1999 for $271,000 and a highly comparable neighbouring property almost identical, directly next door at 10 Peppercorn Terrace, built by the same builder, sold for $982,000 four months earlier on the 1st of April 2017.
http://www.realestate.com.au/sold/property-house-vic-pascoe+vale+south-124860630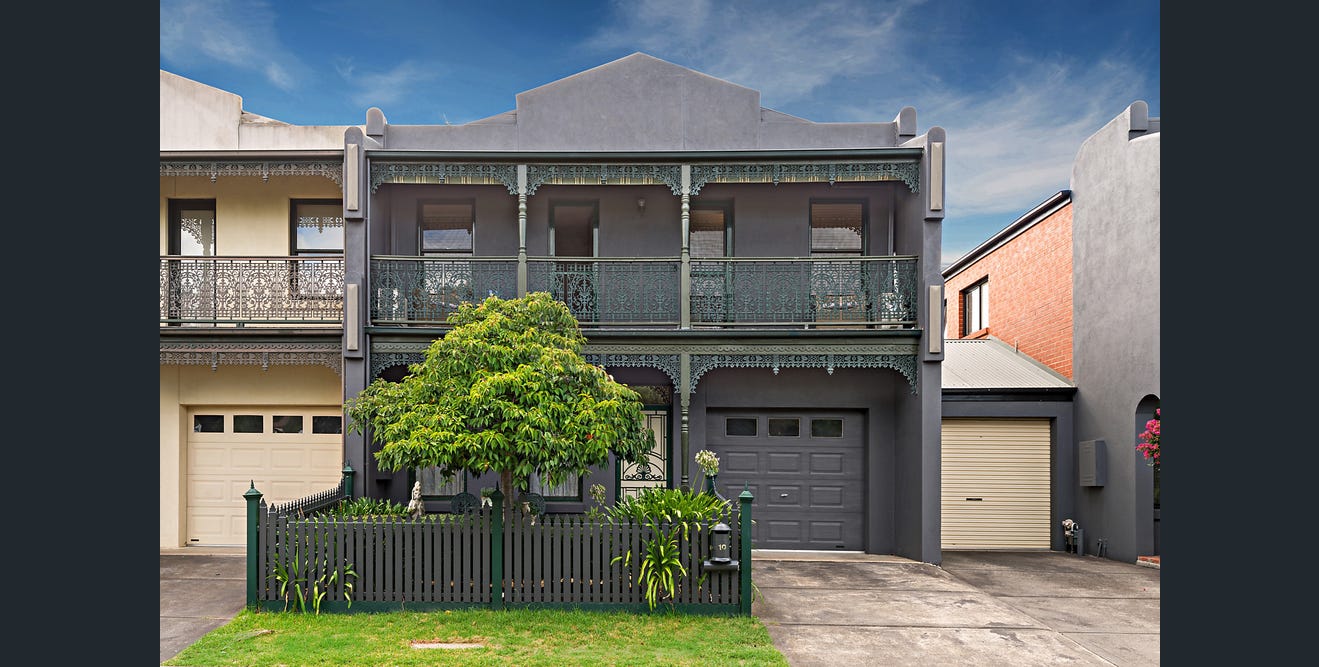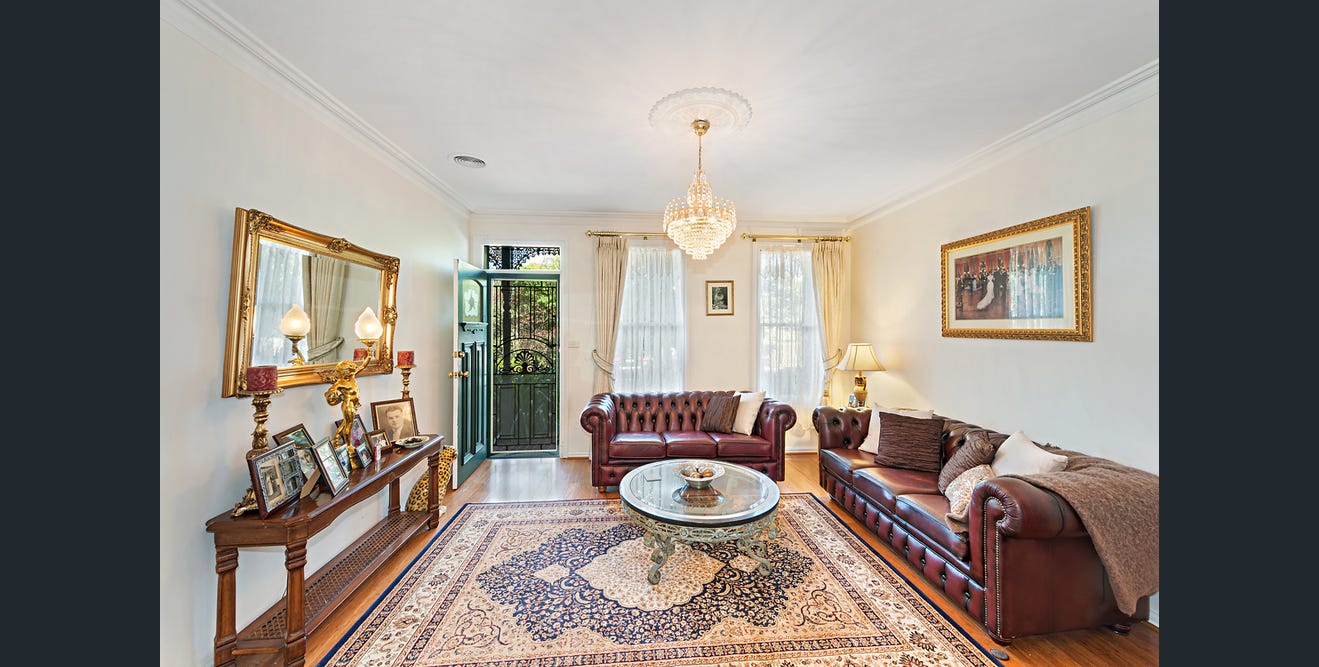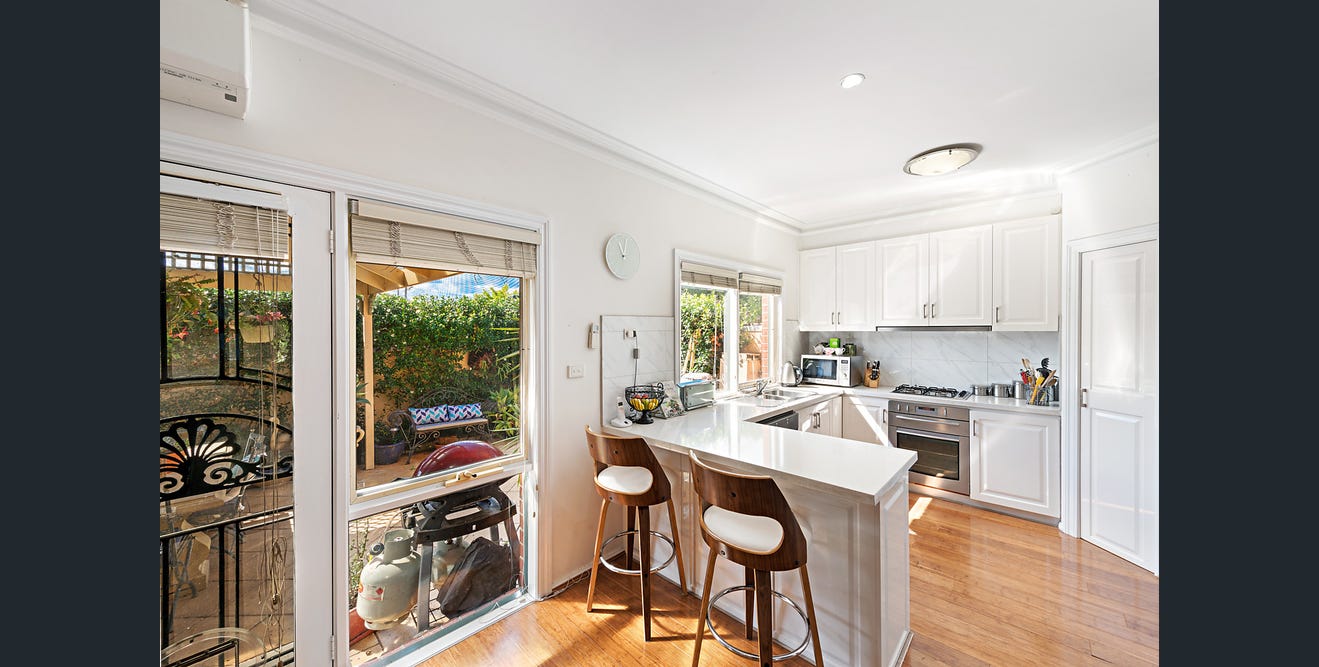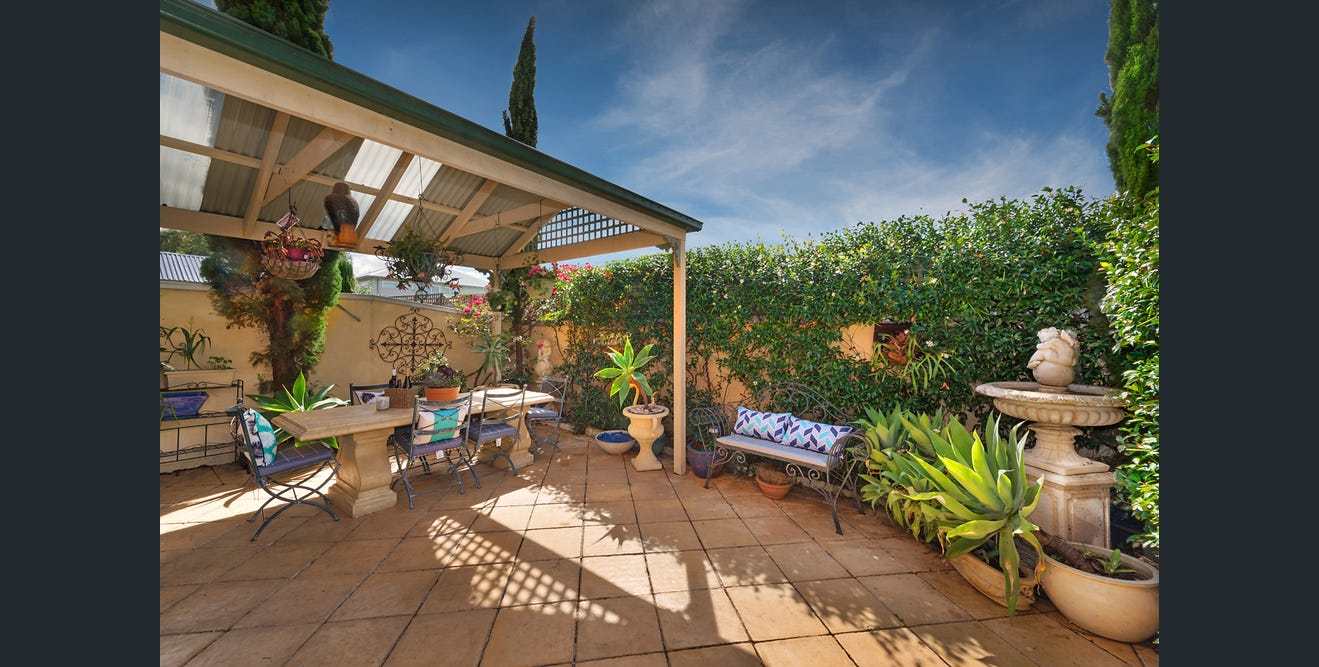 10 Peppercorn Terrace sold $982,000 – 1st April 2017.
Both early circa 1999 Victorian Reproduction style Terrace Houses, semi-attached with street frontage with no Owners Corporation on their own titles, on a small parcel of land approx 170m2, located in the cul-de-sac location of Peppercorn Terrace, positioned on the fringe of the City of Moonee Valley and City of Moreland, overlooking the picturesque green parkland of the Moonee Valley creek, bike and walking trail and the wide open spaces of Five Mile Creek Reserve, close to popular schools (zoned to Strathmore Secondary College), cafes and shops, public transport options with bus and train close by and easy Citylink Freeway access.
12 Peppercorn Terrace had a recent and well considered stylish update/refurbishment to the interior and exterior to prepare for auction, which proved to be a profitable investment attracting competition between buyers.
10 Peppercorn Terrace was well maintained, had polished floorboards throughout the ground level, ornate chandeliers, a new kitchen, leading to a pergola/entertaining area and landscaped courtyard. Arguably a property with more updated features.
12 Peppercorn Auction overview:
There were four serious bidders with a competitive instinct. Opening bid at $900,000 from a buyer, who ultimately became the purchaser at $1,021,000.
There were other factors and economic triggers to be considered which may have assisted in the result yesterday.
Such things as the "Big Four Banks" and Reserve Bank of Australia Interest Rates and APRA lending conditions and regulations which have been undergoing major changes in the past few months but now most lenders and buyers who have re-financed have adjusted and know where they stand with lending capabilities and servicing of loans to bid with more confidence.
New underquoting laws that had taken affect as of 1st of May 2017, enforced by Consumer Affairs Victoria, which has changed the procedures and mandatory information delivered to buyers from sales agents when offering property for sale.
State Revenue Office and Australian Taxation Office, Stamp Duty and Tax incentive adjustments which had taken affect 1st July 2017. Major change for First Home Buyers which no longer have stamp duty applicable on property purchaser's made up to $600,000 which should hold and benchmark the initial market conditions in the $500,000 to $800,000 price range for the next quarter.
This year and during the next 12 months there will be more legislative changes in the property and real estate industry than ever before. Buyers that were holding back until the new 2017-2018 financial year and some of the above changes to take affect certainly seemed to be out in force today.
Vendors selling during winter may have less of an audience or crowd in attendance but certainly the buyers that show up are serious when braving the cold Melbourne winter weather conditions.
We don't see any sign of a decline in the market demand or sale prices in the next 12 months for inner city established dwellings within 15km of the Melbourne CBD for property units, townhouses and houses between $400,000 to $2,000,000. This prediction will be more accurate for property in the north and western suburbs of Melbourne.
Outside of the Metropolitan Western Ring Road in the north and west where there is greater supply of houses and new residential land release, though less infrastructure and public transport for access to employment, schools, amenities and lifestyle or cultural destinations, the prices may moderate on re-sale for established property. Though with strong population increases and migration to Melbourne and Victoria from both interstate and international residents which we benefit from each year compared to other capital cities and the added capital growth potential for Melbourne in the north and western suburbs for the next decade, the outlook is certainly positive.

A clearance rate of 77 per cent was recorded this week compared to 73 per cent last week and 74 per cent this week last year. There were 590 auctions reported to the REIV, with 457 selling and 133 being passed in, 60 of those on a vendor bid. A 15-year-old record fell last month with more than 2,420 homes selling under the hammer. The previous record for auction sales in June was set in 2002 when 2,402 homes sold.
590 Reported Auctions
Last week: 754
This week last year: 550
Sold prior to auction:
68
Passed in:
133
Sold at auction:
389
Passed on
vendor's bid:
60
Sold after auction:
0
Withdrawn:
13
Total Volume: $349.86mil
Postponed:
6
No Result:
126
Total Auction Houses: 394
Top 5 Houses
16 Greig St ALBERT PARK $3,560,000
112 Wattle Valley Rd CAMBERWELL $2,300,000
43 Rose St BOX HILL $2,285,000
1/168 Beach Rd PARKDALE $2,185,000
9 Albert Jones Ct EAGLEMONT $2,120,000
Top 5 Bargain Houses
13 Portland St NORLANE $307,000
24 Daleglen St RESERVOIR $351,000
18 Ferry Cl WYNDHAM VALE $360,000
22 Bittern St MELTON $373,500
48 Walsh St BROADMEADOWS $386,000
Total Auction Flats/Apartments: 187
Top 5 Flats/Apartments
1 Reilly Pl SOUTH MELBOURNE $1,720,000
9A Montgomery St MORDIALLOC $1,627,000
2/9 Mummery St MOUNT WAVERLEY $1,375,000
1/53 Leila Rd ORMOND $1,282,000
1/108 Truganini Rd CARNEGIE $1,250,000
Top 5 Bargain Flats/Apartments
3/10 Mackey St LALOR $252,000
1/33 Staughton St MELTON SOUTH $285,500
503/25 Wills St MELBOURNE $320,000
2/50 Lillimur Rd ORMOND $327,000
21/54 Balston St ST KILDA EAST $328,500
Total Auction Vacant Land: 9
Vacant Land Sales
11&13 Colonel St CLAYTON $2,621,000
417 Main St LILYDALE $1,050,000
36 River Park Tce MARIBYRNONG $1,000,000
49 The Esplanade TAYLORS HILL $576,000
26 Waranga Way TAYLORS HILL $546,000
16 Barbara Av DANDENONG NORTH $467,000
President – REIV

Please feel welcome to like, share and follow us on our social networks:
Mark Errichiello, Licensed Estate Agent, CEA (REIV)
Director (OIEC), Buyers Agent – Accredited Member (REBAA)
M: +61 408 988 118
BA: +61 3 9379 1919
Email: mark@masteradvocates.com.au
(REIV) Committee Member Buyers Agents Chapter
(REIV) Members Council Delegate – Buyers Agents Chapter
(REBAA), (Real Estate Buyers Agents Association of Australia) Accredited Member Victoria
Supportive information sources: REIV, Core Logic RP Data, RealEstate.com.au in association with Master Advocates Real Estate Services published July 2017